Drum & Pipe Lifters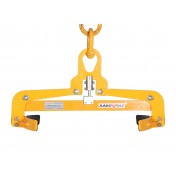 The Drum Clamp 572 (ADC-572) is designed for lifting and moving drums in the vertical position. Useful and easy to operate, the ADC-572 is the perfect solution for drum industries. The clamp automatically grips when lifted and releases when place down via the latch locking mechanism. Clamping jaws are designed for a curved surface specifically to fit the diameter of drums.&nbs..
$734.00 +GST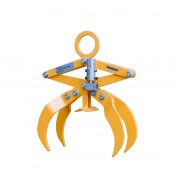 Faster, smarter, efficient, flexible and fully automatic, Aardwolf bar and pipe lifters are designed to safely lift steel bars and tubes. No hydraulic power supply and no slings or chains are required. The operator is able to use the Round Bar Lifter to grab, lift and move pipe without assistance. The Round Bar Lifter is ideal for handling round materials such as steel bars, tu..
$418.00 +GST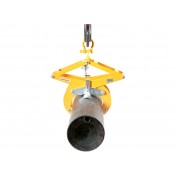 The Round Bar Lifter (RBL305) is designed for clamping and lifting steel pipes and steel tubes. It is fast, efficient, flexible and fully automatic, the RBL305 is ideal for work in the factory or on construction sites. It is equipped with an auto-locking latch mechanism and it needs no electric or hydraulic power supply. The RBL305 can be used with overhead crane or forklift b..
$978.00 +GST
Showing 1 to 3 of 3 (1 Pages)