Vacuum Paver Lifters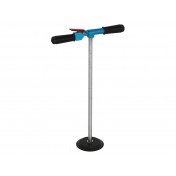 The Aardwolf Vacuum Paver Lifter uses a standard air compressor (minimum 5.2 cfm @ 125 psi) to create vacuum in a line attached to a handle or grip. The user sets the pad on the tiles or stone, creating a tight suction seal, then lifts and sets the stone in place. A Venturi trigger on the handle provides a quick release. The Aardwolf Vacuum Paver Lifter reduces injuries and sa..
$938.00 +GST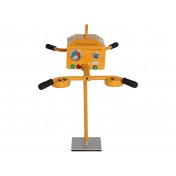 The Paving Stone Lifter save time and reduce stress on the back and knees when installing paving flags. It can also be used with concrete, sandstone, slate, etc. Safe lifting height recommend when using the Paving Stone Lifter is no more than 75mm (3") to 125mm (5") above the work area. Features Head is constructed with heavy duty aluminium A complete line ..
$4,221.00 +GST
Showing 1 to 2 of 2 (1 Pages)